You might be looking for ITSM integration because you're already tired of managing multiple ITSM tools and struggling to keep track of all the data these tools generate. Well, you're in the right place. IT Service Management (ITSM) integration can help optimize your IT services and bring calm to the chaos. And I will cover everything about it in this article.
I'll start with the basics, helping you understand ITSM. I'll then dig further into the ITSM integration story, discussing some case studies and common mistakes we should keep an eye out for.
So let's dive in!
Jump to the section of your choice:
What is IT Service Management (ITSM)?
When you think about an IT department in an organization, you might often think it's all about providing hardware and software services, but in reality, IT services are much more complex.
What are IT Services?
IT services are things that IT teams provide to help organizations and their customers achieve their goals. These services can often include managing customer networks and data centers, developing and maintaining customer applications, or providing technical support and troubleshooting assistance.
Overall, these services can be either business services, application services, or infrastructure services. Sometimes, organizations choose to build some of the services in-house or outsource them, depending on the availability of resources.
Either way, these services need to be managed in a structured and automatic manner so the IT department in your organization can focus on more important tasks.
ITSM: an Introduction
First things first: what does ITSM stand for and what does it mean? ITSM (Information Technology Service Management) helps organizations create a framework for delivering IT services in a structured and consistent way. It has changed the way IT is delivered in organizations.
From handling service requests to managing customer incidents or bugs, all the way to delivering self-service information to customers and employees, it covers every aspect of planning, designing, and improving services in an IT organization.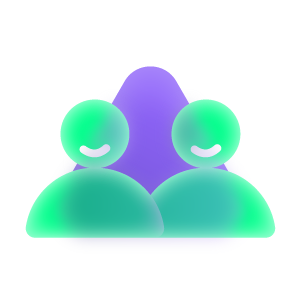 Think of it as an ongoing practice for managing IT services – providing the right services to the right people, at the right time, in the right way, when they need them.
The ITSM framework aims to deliver world-class services and create value for customers. In doing so, it has identified key processes or areas that help manage and maintain IT services.
We'll discuss a few important ones here:
Incident and Problem Management: The key objective is to reduce the time it takes to detect an incident and resolve it, minimizing the impact on the customer. Incidents and problems are different.

Problems refer to the underlying root cause of incidents that may occur in an organization's IT environment. The goal of problem management in ITSM is to identify and eliminate the root cause of recurring incidents, thereby reducing the likelihood of similar incidents occurring in the future.
Service Request Management: This includes customers or employees making specific service requests. Users can raise various kinds of requests. They can include something as simple as requesting access to the printer service or resetting the passwords, or complex ones like configuring an application.
Change Management: The IT department is often abuzz with new feature requests, releases, or upgrades. These changes must be handled carefully and in a timely manner. The reason of the change, the impact of the change on CMDB (Configuration management database) and people, etc must be tracked and documented. Such practices will help teams to assimilate the change seamlessly.

Configuration management: This includes managing, changing, or updating the configuration of a software application.
The IT service industry has been constantly evolving and striving to deliver IT services to create value for customers and focus on continuous improvement. ITIL is a result of this endeavor.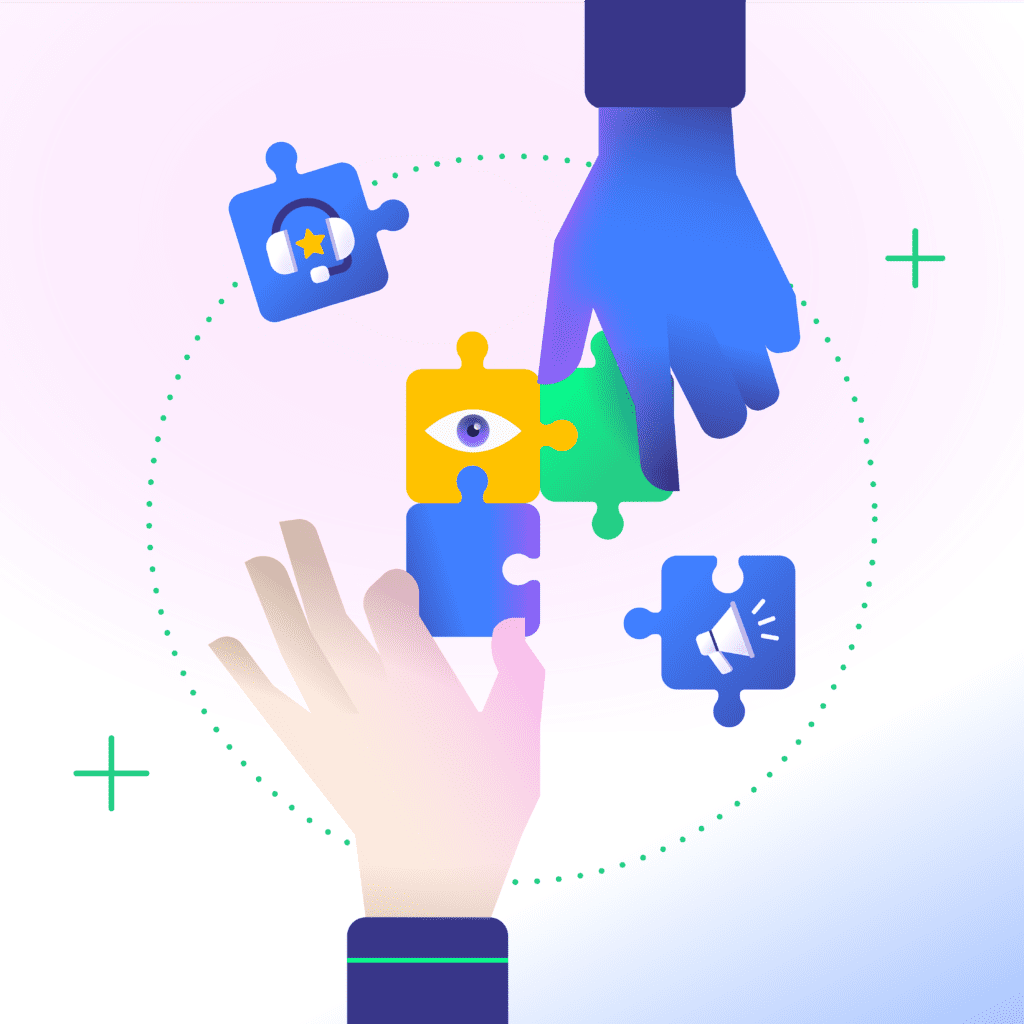 Let's see how ITIL provides a strong foundation for ITSM.
ITSM and ITIL: How Are They Related?
ITIL (IT Infrastructure Library) is a framework that provides a proven set of guidelines and best practices for ITSM, helping organizations manage their IT services more efficiently.
By following the ITIL framework, organizations can improve service delivery, reduce costs and increase customer satisfaction.
The perfect IT service management implementation would have several ITIL processes embedded within its core functionality, including incident and problem management, knowledge management, asset management, etc.
ITSM isn't simply a concept on paper. ITSM tools help put it into practice.
ITSM Tools
An ITSM tool is a software application that helps organizations deliver IT services and processes. It provides a central platform for IT teams to manage all aspects of service delivery.
They usually come with a range of features and modules, such as a service desk for handling customer inquiries, incidents, and requests, a knowledge management system for sharing information, and a reporting and analytics module for tracking performance and identifying areas for improvement.
Some popular ITSM tools include ServiceNow, BMC Helix, Zendesk, and Atlassian Jira Service Management. These tools help improve the quality of services with a technology-enabled IT process workflow, reduce IT costs, save time, and improve governance.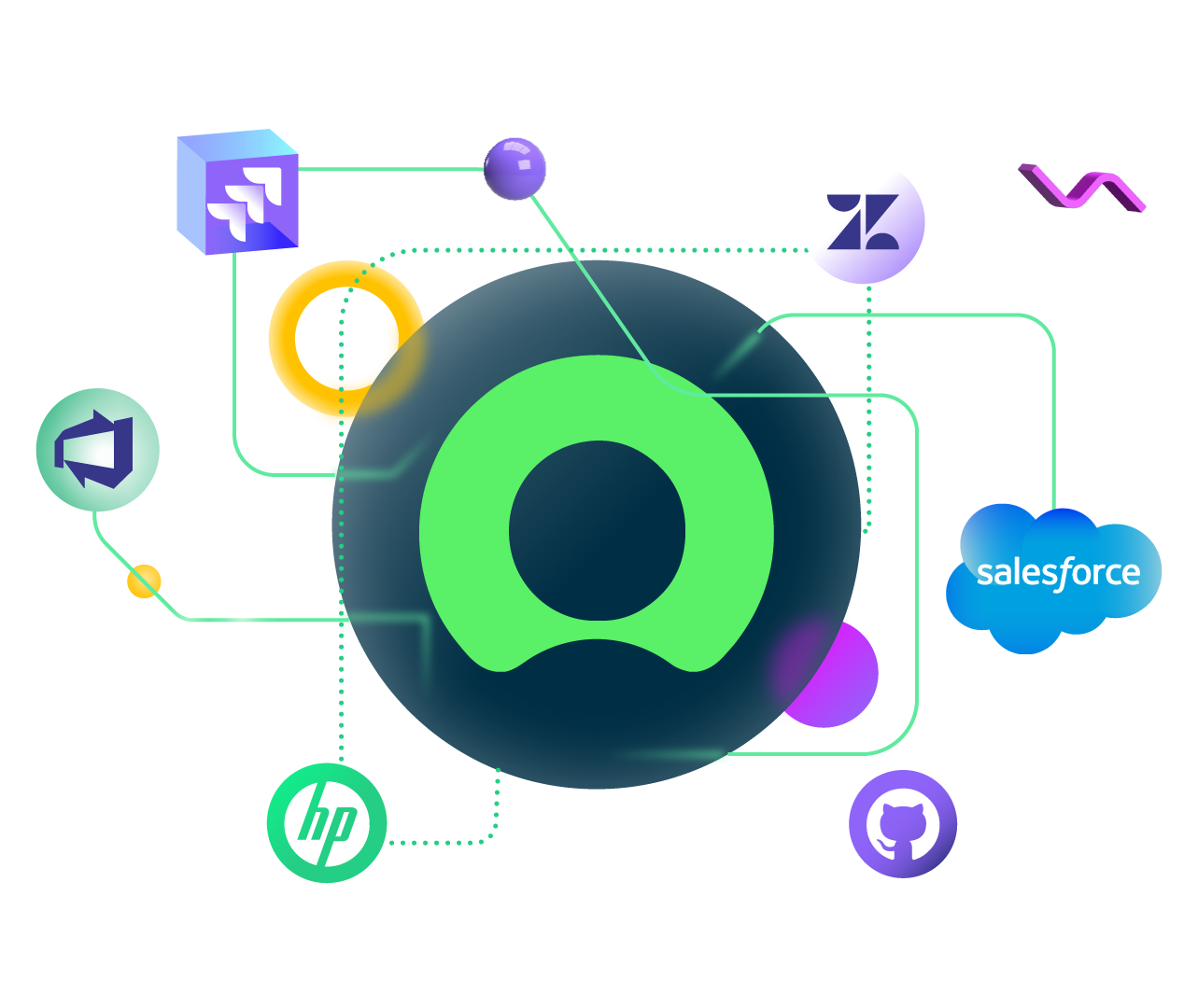 ITSM tools are a lifesaver to the ITSM framework as they bring automation into IT processes.
What is ITSM Integration?
Before we jump into ITSM integration, let's understand the role of integrating services in modern IT environments.
Service Integration and Its Importance in Modern IT Environments
Software applications and the IT services they provide are not singular anymore. They are getting composite as the networks they connect to and the number of people involved is growing.
Each team has its area of expertise and must focus on what they do best. For example, service desks have grown from a couple of people handling support requests to multiple teams working on tasks like self-service and vendor management.
As teams grow in size and have more people, functions, and tools, they all need to collaborate more effectively.
Service integration provides the technical solutions and approaches to make this happen smoothly, giving rise to ITSM integration.
ITSM Integration: the Definition
Different services like incident management, change management, etc may use multiple ITSM tools. Integrating them means connecting these disparate ITSM tools so information can flow between them and actions taken in one tool can trigger automated actions in another.
Formally, ITSM integration refers to the process of connecting your ITSM tool with another ITSM (or 3rd party apps) tool to work together seamlessly.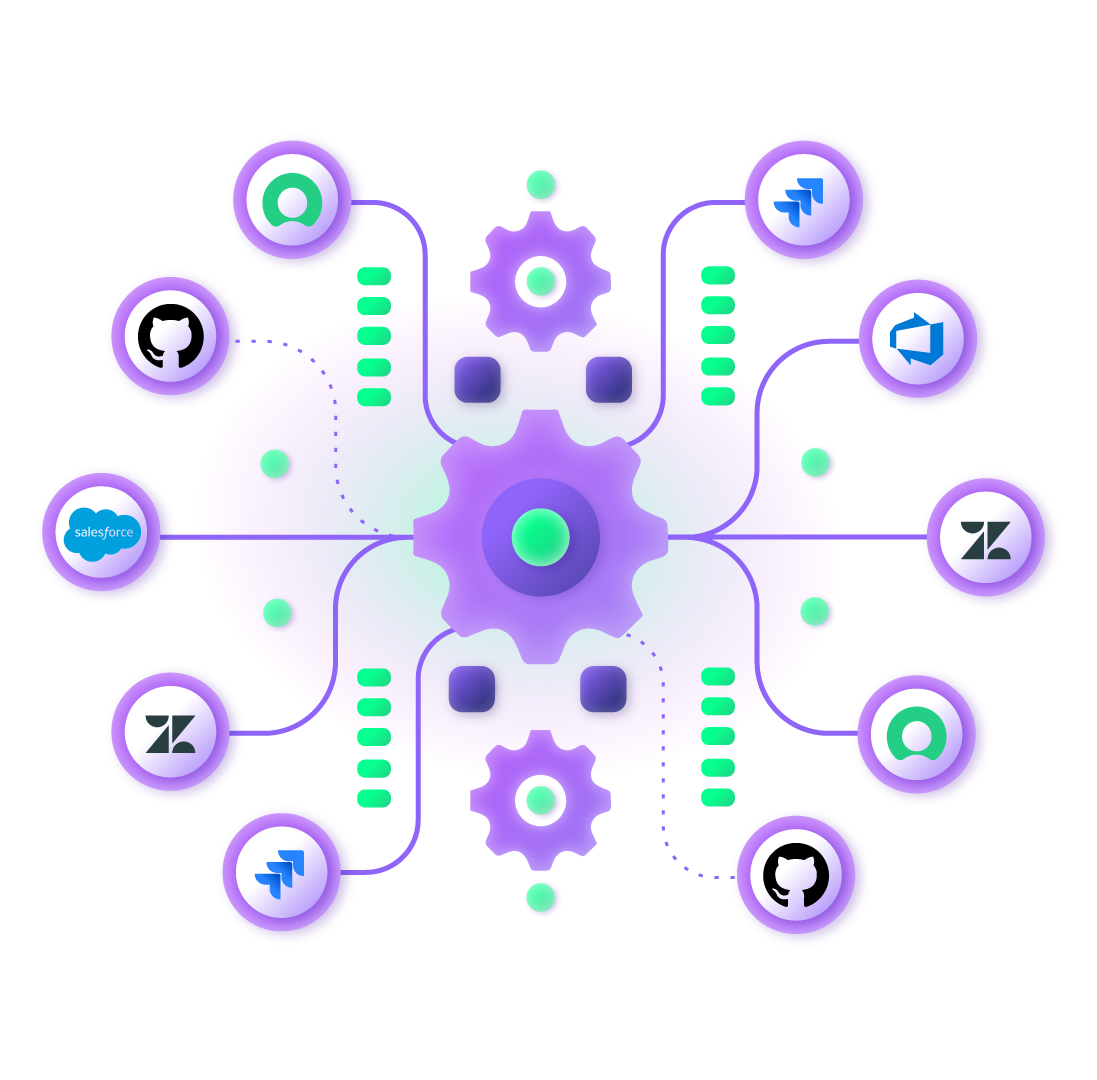 For instance, if your organization uses tools like ServiceNow, HubSpot, Jira Service Management, etc ITSM integration would involve connecting those tools for exchanging the required information. 
You can connect your IT teams with other teams and processes and, at the same time, add other IT applications to the process. This helps create flawless and smooth-flowing process management.  
Or you can set up, for instance, a Jira ServiceNow connection or an Azure DevOps GitHub integration to connect your teams working in different ITSM tools.
The information flow within ITSM integrations can occur in a variety of ways.
Types of ITSM Integrations
Information flow can be:
unidirectional or bidirectional,
real-time or near real-time,
in batches or as a single unit,
automatic or manual,
synchronous or asynchronous.
Whatever your information flow requirement, ITSM integrations can typically occur through the following patterns:
System-to-System Integration
This type of integration involves connecting different ITSM systems or tools with:
other ITSM systems or
external service providers, or
third-party vendors.
For example, integrating a service desk tool with a cloud provider to automate resource provisioning.
Data Integration
This type of integration involves integrating ITSM systems to enable data sharing and analytics across different tools.

For instance, integrating a monitoring tool with a service desk tool to enable real-time incident response.
Process Integration
This type of integration involves connecting ITSM processes across different tools to improve process management and reduce manual effort.
For instance, integrating incident and project management processes to streamline root cause analysis and resolution.
UI Integration
This type of integration involves connecting ITSM systems with other user-facing tools, such as collaboration tools or self-service portals, to improve user experience.
For instance, integrating a service catalog with a self-service portal to help users request services more easily.
With an integrated ITSM ecosystem, you can already envision several benefits.
Why ITSM Integration?
Since ITSM integrations involve connecting a disjointed technology stack and otherwise complex IT services, they can help your organization:
Pave the way for a holistic digital transformation, broadening the scope for automation. Automating IT service processes can reduce costly human errors and enable employees to work on tasks that matter.
Improve the customer service delivery standards through cross-functional collaborations and minimize the time-to-resolution.
Remove information and IT service silos such that data is no longer locked in specific applications and is accessible to the required employees.
Make the data readily available and accessible to the right stakeholders.
So how do you see these benefits in action? Of course, through a few ITSM integration use cases.
ITSM Integration Examples
We have discussed ITSM tools and how they facilitate the implementation of IT services.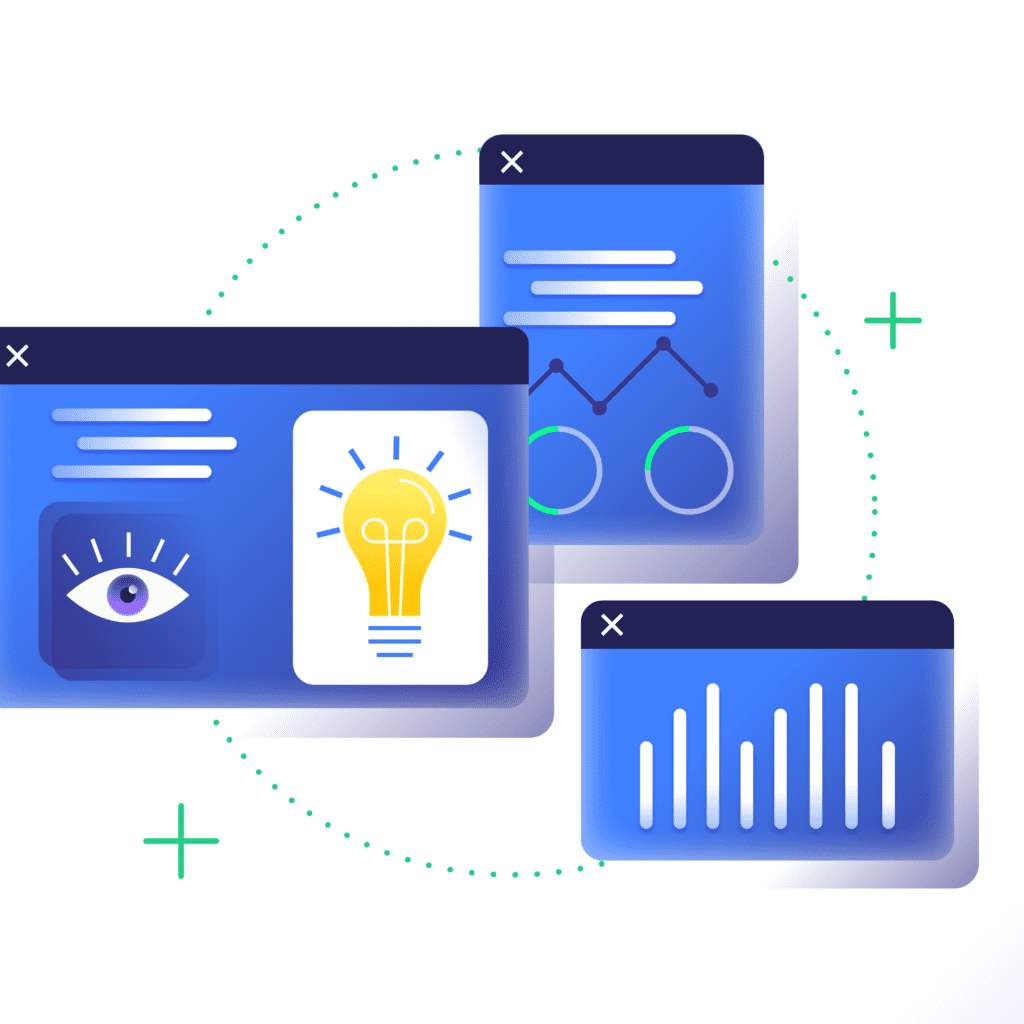 With this context, let's discuss a few ITSM tools and their integration examples, followed by other common ITSM integration examples.
ServiceNow Integration
ITSM tools like ServiceNow are known for their customization capabilities. You can use them to integrate with other third-party tools and platforms.
For example, ServiceNow can be integrated with:
Another ServiceNow instance, or other ITSM tools like BMC Remedy, etc.
Monitoring platforms like Nagios or Zabbix.
Collaboration tools like Slack or Microsoft Teams.
Customer-focused tools like Zendesk, Salesforce, etc
DevOps tools like Azure DevOps.
Jira Integration
Jira Service Management (JSM) is equally popular and customizable. You can use it for issue tracking and service management.
JSM can be integrated with tools like ServiceNow or BMC Remedy to improve incident management processes. For instance, an incident created in Jira automatically creates a ticket in ServiceNow, and vice versa.
Similarly, it is possible to integrate a few other tools like Freshservice, Zendesk, and Salesforce with third-party ITSM tools.
Let's look at the use cases in a different light and see how ITSM integrations would benefit multiple teams.
Common ITSM Integration Examples
Connect Intra-company or Cross-company Teams: Teams based within a single company or a completely different company (cross-company) often need to collaborate for cross-functional processes.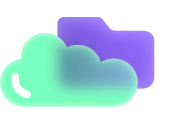 The requirements are stricter and more rigid for cross-company integrations since information flows outside the company borders. In such a case, integrating IT operations tools with security tools, such as vulnerability scanners and intrusion detection systems, can help companies detect and respond to security incidents more quickly.

Connect Service Management and Development Teams: Integrating ITSM tools like incident management with development tools such as code repositories or issue trackers can help bridge the gap between IT operations and development teams.
Such as an incident created in one of the systems can automatically create an issue in the dev tool to track the necessary code changes required to fix the issue.
Connect IT Operations and Backend Teams: Integrating IT operation tools with HR tools, such as employee directories or onboarding systems, can help organizations improve the employee experience and reduce the HR workload.
For example, the automatic provisioning of resources when a new employee is onboarded or assigning an incident to the appropriate IT team for resolution while also updating the customer record in the CRM system to track the issue status.
Consolidate Service Providers or Vendors
Multiple service providers or vendors are a common ITSM scenario. And these providers can have their own ITSM tools with their unique workflows.
Every ITSM tool will have different custom fields, SLA records, escalations, etc. It is imperative to map all these fields between the integrating platforms carefully.
You can achieve multi-vendor ITSM integrations to consolidate vendor communications.
Manage Mergers and Acquisitions
Mergers and acquisitions can be challenging.
It's unlikely that the companies involved have a perfectly aligned system right away. They should have a well-planned ITSM strategy that uses business rules to determine which data should be stored in which system(s) and automate the process.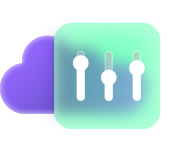 Such intricate planning will ensure the success of the merger or acquisition and can make it easy for both companies to synchronize their ITSM data.
Implementing and Maintaining ITSM Integration
Gone are the days of slow and manual ITSM integrations. In the past, many integrations were hand-coded and not documented well, making them unsustainable and time-consuming. They were often left out of business plans, which made things worse.
But the scene has changed for the better. Modern ITSM integrations no longer rely on costly, clumsy, and laborious ways to achieve their goal.
Modern integration practices run on automated integration platforms that use pre-built integration patterns. These patterns are based on thorough customer research and integration needs and are used to create connections between different ITSM tools. They also provide in-built field mappings and intuitive interfaces to start automatic information flow.
So you can set up your integrations in just a few days without any of the headaches from the past.
ITSM Integration Solutions
These automated platforms can also be called ITSM integration solutions. By using such solutions, businesses can reduce the time and effort required to manually configure integrations. They also improve the accuracy and reliability of data transfer.
However, with so many integration solutions available in the market, choosing the right one for your organization can be overwhelming.
Let's explore some key considerations that can help you make an informed decision.
Choosing the Right ITSM Integration Solution
Compatibility
Ensure that the ITSM integration solution is compatible with your existing ITSM tools and systems. Say you already use ServiceNow to manage incidents and want to extend the integration to include the CRM (Salesforce) that your service provider uses. It's important to make sure the ITSM integration solution is compatible with both ServiceNow and Salesforce.
Note: How to integrate Salesforce and ServiceNow?
Customization
The level of customization you require might depend on your specific needs. Some integration solutions may offer more customization options than others, so it's important to assess what level of customization you require.
Scalability
Your integration needs may change over time, so it's important to consider the scalability of the integration solution you choose. Make sure the solution can handle the volume of data you need to integrate and can support additional ITSM systems in your technology stack if such a requirement arises.
Security
Data security should be your top priority when selecting an ITSM integration solution. Ensure the solution complies with relevant data protection regulations and offers robust security features like data encryption and access control.
Ease of Use
Look for integration solutions that are user-friendly and intuitive to use. They will help reduce the learning curve for your team and ensure the integration runs smoothly without requiring interference all the time.
Support and Maintenance
Consider the level of support and maintenance offered by the integration solution providers. Will they provide ongoing support and updates to ensure the integration runs smoothly over time?
Stable documentation and community support can be additional factors you can consider.
Cost
ITSM integration solutions can vary in price. They can be pay-per-user, pay-as-you-go, pay-per-syncs, or have a flat price rate. So consider your budget when choosing one. Also factor in any ongoing costs such as maintenance and support fees, as well as potential savings from increased efficiency and productivity.

At this point, I would like to introduce Exalate, an ITSM integration solution that could be a great fit for the considerations I just told you about.
Exalate as an ITSM Integration Solution
Exalate is an ITSM solution that offers a robust and highly customizable integration platform to connect multiple ITSM tools and synchronize data between them. Its unique decentralized approach to integration ensures secure, reliable, and scalable connectivity for ITSM systems like Jira, Salesforce, ServiceNow, Zendesk, and more.
With Exalate, you can automate your ITSM workflows and ensure seamless collaboration between teams wherever they are located.
It offers a special plan called Exalate for Service Providers: a full-service package to set up an Exalate network. The plan will help you set up and deploy the Exalate network and help consolidate your service providers and customers. Doing so ensures that you wouldn't have to worry about the complexities of the integration and its maintenance. The integration experts at Exalate will take care of these concerns
If you need custom connectors for any system your partner, supplier, or customer is using, Exalate will handle it for you.
You can book a free session with an integration engineer to discuss your specific integration scenario.
Though I have made this sound very simple, there are some real issues that can crop up with ITSM integrations.
Common Mistakes in Implementing Integration between ITSM Tools
There are a lot of reasons why an ITSM integration might fail.
ITSM tools like ServiceNow, Salesforce, Zendesk, JSM, etc allow you the flexibility to create user-defined fields. So when integrating such systems, it's important to handle the mappings between these fields carefully before putting the solution into production. Proper planning and scoping of the ITSM integration project are also important.
Even the most experienced solution architects have a hard time convincing the top management of the benefits of ITSM integrations. Sometimes the team involved in the integration process might lack clear focus, depth, and understanding of the project, leading to failed integrations.
Bringing all the required stakeholders together and making them work as a single unit can be an efficient way to ensure the integration doesn't go downhill.
Selecting the wrong integration solution can be extremely dangerous for the project and can lead to monetary losses and frustration.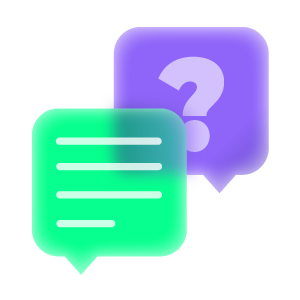 Implementing the ITSM integration isn't enough. Your focus must not drift away from continually improving it with time. Due governance measures are also needed to ensure everything runs smoothly and as expected.
Still not convinced?
Let me show you practically how 2 companies implemented an ITSM integration and had completely contrasting outcomes.
Case Studies
Case Study 1: A Successful ITSM Integration
Verilix is a large IT organization providing managed IT services to clients.
The company decided to use an ITSM integration solution to unify its IT processes, data, and tools. They wanted to integrate the company's ITSM platform with various IT tools like asset management and service desk.
They started the ITSM integration project with a comprehensive analysis of the company's existing IT infrastructure, processes, and tools and developed a plan for the integration.
They also identified areas where ITSM integration could be valuable.
They thoroughly tested and validated the solution before rolling it out into production.
The ITSM integration project was a huge success.
It helped Verilix to build a successful ITSM integration and:
Achieve greater efficiency and productivity.
Automate many IT processes and reduce manual intervention.
Improve accuracy and consistency of data across the IT environment. It helped reduce errors and improve decision-making.
Provide the company with a comprehensive view of its IT operations, which helped identify areas for improvement and optimize resource allocation.
Case Study 2: An Unsuccessful ITSM Integration
Neptogin is a mid-sized IT organization that provides IT support services to a variety of clients.
They wanted to use an ITSM integration solution to integrate its ITSM platform with other IT tools and data sources.
They also wanted to automate the company's IT processes and reduce manual errors.
The ITSM integration project started well. The project team thoroughly analyzed the company's IT environment, processes, and tools. They developed a plan and began testing and validation too.
However, soon things started going south.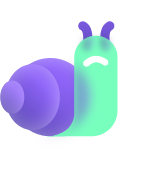 First, there were some technical glitches with the ITSM integration solution, resulting in frequent system crashes and errors.
Second, there were organization hurdles, as teams were resistant to change and did not collaborate effectively.
Finally, the team members were frustrated because there was no training on the new solution. And they also failed to fully grasp its benefits.
The project did not deliver the required benefits. It became increasingly more difficult to manage the IT environment than before. Productivity and efficiency dipped further. In addition, the employee morale suffered the most.
Neptogin even had to invest in additional resources to revert to the old IT processes and tools.
So what did we learn from all this?
Follow a few best practices.
ITSM Integration Best Practices
It's not so hard to get your ITSM integration right.
Follow a few simple best practices, and you'll be in a much better place.
Plan ahead.
Choose the right ITSM integration solution.
Establish clear communication channels.
Monitor and measure the ITSM integration.
Develop a strategy for accommodating scalability.
Phew! I hope that was not too much information.
ITSM integration isn't a one-off event but a journey. So embark on your journey and share your anecdotes with us. We are all ears!
Conclusion
I hope you've gained a better understanding of what an integrated ITSM ecosystem looks like. You also read some tips on how to choose the right ITSM integration solution for your business.
Remember, ITSM integration is an ongoing process, and you must continuously access and adjust your approach to ensure you meet your business needs.
I encourage you to explore various ITSM integration solutions and take your first step toward creating a coherent IT environment.
Recommended Reads: