Current technical advancements have ramped up the pressure on organizations to innovate at a faster pace while keeping costs at a reasonable minimum. To this end, some companies opt to keep innovation in-house, while others prefer to outsource managed services and even go for managed services integration.
According to a report by Research and Markets, the market value for managed services will reach $410 billion by 2027, representing a CAGR of 2.6% ($343 billion) from 2022.
However, although building and maintaining your services in-house can work for large corporations like Facebook and Google, SMEs often lack the personnel and financial leeway to bear the costs of building them from scratch.
If you have yet to decide on managed services integration, this article will be your guide. We'll explore the importance of managed services integration and go ahead to discuss ways to implement them into your business processes.
Jump right to the section of your choice:
Let's define some key terms first.
What Are Managed Services?
Managed services refer to a cooperation model in which a third-party company takes partial or complete control of one facet of your organization's operations.
This third party is known as the managed service provider (MSP). If the service provider handles security, then they are known as the managed security service provider (MSSP). MSPs (and MSSPs) can offer their services as an extension of your existing IT team or as a fully-managed service.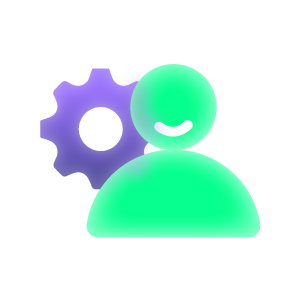 Essentially, managed services can extend to any department as long as it doesn't affect the smooth flow of operations within your organization. They work well for time-consuming, business-critical processes like cybersecurity, risk management, and regulatory reporting.
Examples Of Managed Services
Cloud computing: Companies like IBM and Oracle are mainstays in cloud computing, providing managed cloud services to corporations, SMBs, non-profits, and government agencies. Computacenter helps Renault with analytics in Formula 1.
Marketing: Businesses can outsource copywriting, planning, distribution, sales, and advertising to managed marketing services.
Supply chain: FedEx and Amazon also serve as intermediaries for business entities in need of logistics services, sourcing of resources, and distribution,
Payroll: Companies all over the world use HR management software like Ceridian to manage payroll services, as well as monitor employee performance and handle taxes. According to Deloitte, 73% of organizations outsource some payroll responsibilities. Whether a company does this internally or outsources it, choosing the right payroll system is essential.
Communication: Managed communication service (MCS) vendors enable smooth collaborations between teams and stakeholders. They also handle services like instant messaging, VoIP, and AI chatbots as part of Unified Communications as a Service (UCaaS). Popular MCS vendors include AT&T, Verizon, and CISCO.
Security: MSSPs like Cipher, Trustwave, NVISO, and Symantec handle cybersecurity audits, incident response, firewall management, threat monitoring, and compliance monitoring.
Financial: Accenture and the Big Four (Deloitte, Ernst & Young, KPMG, and PwC) provide finance service management (FSM) in the form of audits, forecasts, analysis, consultations, as well as other HR and payroll services.
What Is Managed Services Integration?
Managed services integration is the process of connecting multiple service providers to ensure frictionless cooperation between teams. This involves using an integrator to manage and integrate all these managed services.

In the IT sphere, the service integration and management (SIAM) approach makes it possible for companies to manage risk effectively, reduce costs significantly, foster transparency, and boost consumer (or end-user) satisfaction.
However, SIAM is not the only IT service management (ITSM) model out there. Another highly-touted alternative to service management is the IT infrastructure library (ITIL) — a framework for delivering top-of-the-line IT services. The latest iteration is ITIL4.
Similar to SIAM, ITIL4 enables businesses to manage risks, satisfy customers better, and establish a stable environment for growth.
The only difference is that SIAM extends beyond customer satisfaction and focuses on areas like business requirements, service delivery, and quality control reporting.
How To Implement Managed Services Integration
Successfully integrating managed services for your organization requires careful planning and execution. Let's look at the systematic steps involved in implementing managed services.
Identify Your Needs
The first step in implementing managed services integration is to conduct an in-depth analysis of your business needs and current workflows. This analysis will help you identify areas that require service integration and management.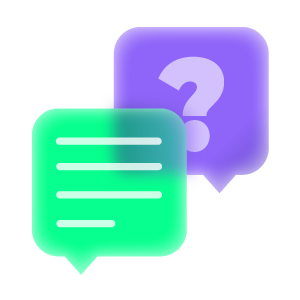 Let's say you have multiple managed services that you wish to integrate. You need to consult your team to determine which ones to prioritize.
Create an Integration Plan
With a better understanding of how your business needs align with the current state of your infrastructure, you can now start working on an integration plan for your managed services.
Your integration plan should cover specifics like delivery timely, coverage scope, budget, scalability, and future prospects. In some cases, you might need to work with your MSP to come up with a solid plan for integrating managed services.
Select a Trusted Integration Vendor
Choosing a tried-and-trusted MSP determines the success or failure of integrating managed services into your organization. At the same time, you also need an integration solution that can sync data with these MSPs.
For businesses that rely on multiple managed services, IPaaS solutions like Exalate could help your teams sync data bi-directionally.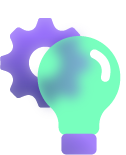 More on that later. Even if you decide to go with less-prominent providers, always check their track record and industry expertise. Better safe than sorry.
Establish SLAs
Your cooperation with an MSP should be covered by service level agreements (SLAs) — which outline the scope of your collaboration under the integration plan created earlier. These SLAs will make sure you are singing from the same hymn sheet as your integration vendor.
Besides, putting an SLA in place gives you recourse if the integration solution provider does not fulfill their obligations.
Suppose you are integrating your managed communication services with payroll services; signing an SLA could make sure you are entitled to compensation if the IPaaS vendor exposes your infrastructure to malware or ransomware.
Implement the Solution
After consulting with your team and signing an SLA with a trusted provider, time to integrate your managed services.
This stage often involves preparing your team for seamlessly integrating the MSP with the organizational infrastructure. Suppose a managed marketing services provider is handling your outreach campaigns; your internal team maintains communication channels for sharing data and feedback.
As mentioned earlier, you can sync data with your MSP using an integration solution. How does it work?

Let's say you use Jira or ServiceNow and your service provider is also on either of these 2 platforms. To move away from manual data sharing and to set up a seamless connection, you can integrate Jira and ServiceNow bidirectionally. You can then create a customized connection, automate the sync, and set your own rules for this specific use case.
Monitor Performance
Although your MSP will be in charge of handling everything covered in the SLA, you still need to monitor performance. Always track key metrics like uptime, traffic, engagement, downtime, vulnerabilities, and every other performance indicator related to the managed services integration.
You can use performance monitoring tools New Relic and AppDynamics to monitor your business IT infrastructure.
Benefits of Managed Services Integration
Businesses, non-profit organizations, and public service agencies use integrating managed services to:
Reduce Expenses
MSPs use pricing models that tie into the services they provide. This clear pricing makes it easy for subscriber companies to curb unnecessary costs by following a strict budget.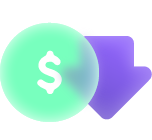 Also, you get to save the time needed to build and maintain every managed service integration individually—which could pile on to your overall business expenses. As a result, you no longer need to spend tons of money on hiring, training, and tooling new teams.
Improved Productivity
Integrating managed services into your business increases productivity by ensuring that your teams are channeling the right resources (and time) into the most vital parts of the business. Besides, since specialists handle managed services, fewer errors will occur.
Improved Service Reliability and Customer Satisfaction
Since MSPs have the cushion of industry expertise and hands-on experience, integrating managed services increases the reliability of that facet of your organization.
For instance, if the MSP handles backups, you can rest assured that your app or site data will stay safe even if the server goes down.
Speaking of servers going down, MSPs and integration service providers go the extra nautical mile to minimize downtime. After all, it is in their best interest to preserve their reputation by boosting uptime.
And all things considered, your customers will be more satisfied with the services you provide.
Broader Scalability
Managed services integration gives your organization extra flexibility, which will come in handy whenever you decide to expand (or shrink) operations.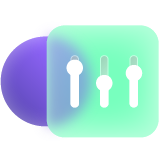 If you want to expand operations, you can update the SLA to adjust the scope of coverage and, in turn, the subscription cost. Similarly, your integration service provider can also scale your operations to adapt to changing business requirements.
Employee Satisfaction
When you integrate managed services, you relieve the overall workload on your employees as well as increase productivity. This improves employee morale because they now have more time to focus on their core responsibilities.
Tighter Security
Integrating managed services also bolsters your security. MSSPs can beef up the security of your internal systems to make sure your network and data stay secure from unauthorized entities.
Challenges of Implementing Managed Services Integration
Here are some of the hurdles you need to scale when implementing managed services integration:
You Are at the Mercy of a Third Party
Integrating managed services into your organization hands over control to a third party. This means that if the MSP experiences any issues, that part of your business will become inaccessible until they find a resolution.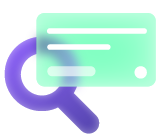 So if you want absolute control over every facet of your organization, managed services integration will pose a worthy challenge for you.
Cost Is Still an Issue
Even though MSPs can help you maintain a strict budget, the services they offer are often quite expensive. Big corporations can afford these fees without blinking, but SMEs and non-profits often end up in the red after paying to integrate multiple managed services.
Privacy Is Not Guaranteed
In January 2023, MailChimp reported a data breach that exposed user data. Now imagine if you are using MailChimp for marketing; this means that your customer data would have been hit by the shrapnels from this breach.
Communication Gaps Still Exist
If you don't have the proper organizational structure for communication and data handling, integrating managed services will not bail you out of the impending mess. And if you don't set up proper communication channels, information siloes will develop within your company.
Interoperability Is a Headache
When integrating new managed services with existing ones, you need to worry about compatibility. Most times, this lack of interoperability can be fixed with the help of a versatile, customizable integration solution such as Exalate. Otherwise, you will experience a significant drop in performance and reliability.
SLAs Won't Protect You from Conflicts
In 2020, Boardman Molded Products sued MSP Involta for $ 1.7 million in damages for the latter's negligence and culpability in a security breach.
Failure to meet business requirements often leads to finger-pointing between organizations and MSPs. Even in the presence of ironclad SLAs, the disagreements often devolve into toxic partnerships—and even lawsuits in extreme cases.
Conclusion
Managed services integration will help your business combine the services of multiple MSPs to boost performance, decrease costs, and optimize employee productivity. Companies can also use integration solutions when working with numerous incompatible MSPs. This will help maintain smooth communication and efficient operations.
Exalate is an integration solution that helps businesses integrate with MSPs and MSSPs. It allows you to share data bi-directionally using custom scripts and event-specific triggers.
Recommended Reads: