Rapid technological change in the digital era has created challenges for organizations, especially in IT-based service delivery. This requires their underlying IT systems to provide outstanding customer value with fast and flexible service management.
Speed is an important component of this service delivery, but it shouldn't be sacrificed for quality. Integrated Service Management (ISM) is a mechanism that helps companies implement best-of-breed, customer-focused service that delivers business value.
This article highlights the capabilities of ISM and how it works to deliver IT services faster, better, and more effectively.
Jump to the section of your choice:
What is Integrated Service Management (ISM)?
ISM is based on the IT Infrastructure Library (ITIL). Hence, to fully comprehend ISM and its capabilities, you need to understand ITIL. This is relevant since they share common relationships and logical frameworks.
ITIL is based on IT service management, providing best practices and a systematic approach to delivering IT services that meet business and customer needs.
While ITIL points to best practice guidelines, ISM is the streamlined and trimmed-down professional version representing actual implementation. In other words, ISM provides companies with a standardized method of executing ITIL.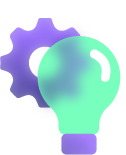 Furthermore, ISM improves IT service management within an organization through enhanced designs, delivery, and controls.
However, the quality of service management is contingent upon the ability of service providers to fulfill their own end of the bargain. As a result, the importance of service level agreements (SLA) in ISM is pivotal to its success.
Services and Service Level Agreements (SLA) in ISM
A service in ISM represents a deliverable, ready-to-use benefit valued by the customer. Services must also be delivered to the customer conveniently, so the IT delivery mechanism through which they consume the service needs to be as frictionless as possible.
ISM places heavy emphasis on a durable service lifecycle, which ensures that services can change, adapt, and evolve to meet the customer's needs. ISM facilitates this through Service Level Agreements (SLA).
As its name suggests, an SLA is an agreement between a service provider and the end customer of the service, specifying the parameters of the services to be provided. The service providers should understand the expectations from the client in terms of what they are expected to deliver, along with their objective, measurable outcomes.
SLAs need to be nimble, so they lay out response times and measurable performance metrics, including the parties and processes responsible for implementing them.
Service Level Agreements can be hierarchical and layered since a service provider can also have its SLAs with other third parties that provide products and services.

When properly implemented with robust SLAs, ISM empowers service-oriented work management in organizations. As a result, ISM facilitates improved process interaction within the supplier domains.
ISM deals with service providers through SLAs, but service integration and management (SIAM) takes this concept to a much higher, broader level by managing and integrating multiple service suppliers.
Therefore, whenever multiple service suppliers need to be integrated into ISM, SIAM comes into the picture.
The Key Components of Integrated Service Management
The crucial elements of integrated service management or ISM are its system and value stream orientation. Organizations often look to uphold
These are the other core processes that allow ISM to operate successfully as a service delivery model:
Incident Management: An incident is an unplanned event, typically associated with IT operations, that disrupts a service or reduces its quality. Incident management ensures business operations proceed smoothly, so users experience minimal downtime and loss of service.

Effective incident management requires a fast incident response, as detailed in the SLA's response resolution, along with efficient and rapid handling of user issues, tickets, and risk management.
Incidents that teams have to grapple with include the inability of a user to login or access the corporate network, internet connectivity, email delivery issues, or disaster recovery needs from power outages or natural disasters.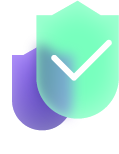 Change Management: In service management, changes are typically the cause of new incidents arising in the system. Also, change is inevitable in IT service environments. This dynamic environment means organizations must flexibly accommodate the addition, modification, and removal of IT services. Also, there's the need to ensure future changes align with the organization's business goals.

However, with change comes risk, so change management also has the responsibility of measuring risk and controlling the change lifecycle. Risk impact assessment ensures the organization has the appropriate risk tolerance for the inevitable disruptions change agents will bring.

Change management also provides standardized methods to streamline the handling of infrastructure changes. Examples of change management include implementing a bug fix to the production environment, deploying a software security patch, incorporating a new data center, or even implementing mergers and acquisitions.
Configuration Management: IT infrastructure needs to be appropriately configured to operate correctly. Configuration management guarantees that the hardware and software components operate in a desired state.

Moreover, configuration management ensures misconfiguration vulnerabilities aren't mistakenly introduced into the system. Misconfigurations, in turn, allow hackers to use them as access points to compromise the system.

Configuration management also involves implementing standardized configurations and executing routine configuration audits. An example of configuration management may involve building a configuration database to maintain accurate, up-to-date information of IT assets, their configuration, and relationships between components.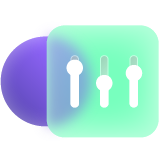 Operations Management: Operations management makes sure service components and service delivery operate smoothly in conformity with SLA specifications. Operational efficiency focuses on the optimization of resources to balance cost and revenue.
Quality Management: As its name implies, quality management ensures there's adequate quality control. It ensures standards of excellence are maintained regarding tasks and service delivery activities. It mandates a level of quality control, so suppliers provide customers and users with a baseline of quality assurance.
ISM Best Practices
Prepare for work culture change: To succeed, integrated service management requires a change in the work culture, especially one that is much more customer-centric. In addition to the basic training required and the adoption of new processes, organizations need to prepare employees mentally for the paradigm-shift ISM requires. Otherwise, it can easily fail.
Focus on end-users and prioritize customer experience: Organizations must focus on the people that ISM serves instead of processes. For instance, the purpose of a service desk in the ISM framework is to deliver maximum results by creating value — prioritizing the customer first and, ultimately, the organization.
Applying automation: Using automation to create self-service capabilities and eliminate repetitive processes.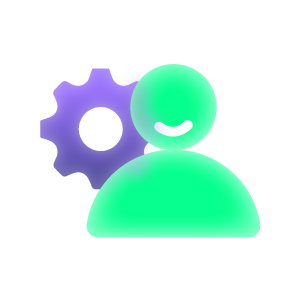 Establish achievable key performance indicators (KPIs) and metrics: KPIs are vital benchmarks necessary to establish operational excellence in ISM strategies. However, they also require continuous evaluation and monitoring to yield the desired improvements. This KPI approach also compels organizations that implement ISM to continually refine their strategy while identifying areas and opportunities for improvement.

Examples of metrics to monitor might include costs, self-service usage, self-service/employee satisfaction, and so on.
Choosing appropriate service management tools: The tools you choose to facilitate ISM are pivotal because they'll be foundational to all your IT services. The tools typically include bug tracking, issue tracking, incident management, and ticket creation. The good news is that there are many capable tools in the market, from free, open-source ones from Atlassian like Jira and managing cloud digital workflows with platforms like ServiceNow .
Conclusion
Embracing integrated service management or ISM is highly relevant for businesses that wish to build and sustain an IT environment geared for scalability, flexibility, and change. ISM ensures that the quality of products and product delivery doesn't suffer.
ISM is based on the concepts derived from ITIL and SIAM. So, effective implementation of ISM equally requires connecting your customers, suppliers, and subcontractors to tools that adopt the best practices of ITIL and SIAM.
Hence, you might want to consider a cross-platform integration tool like Exalate to operate within these overlapping contexts to reap maximum value.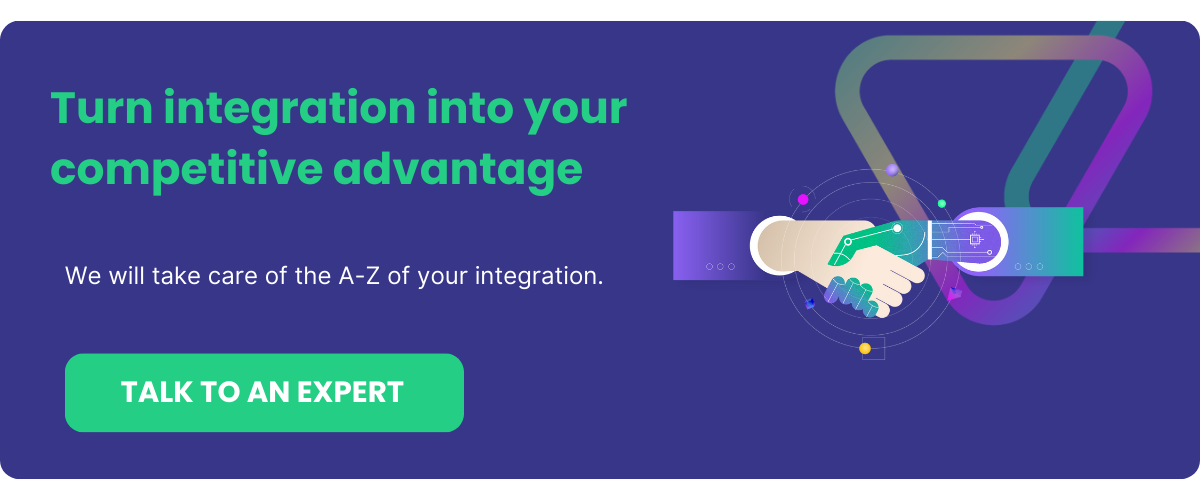 Recommended Reads: