Let me tell you a story. Once upon a time, there was a startup called "Happy Co.". The team at Happy Co. used Jira for project management and GitHub for software development. But they had a problem.
They were finding it difficult to keep everything in sync. They were constantly copying and pasting information between the 2 platforms and were losing valuable time and productivity.
That's when they discovered Exalate and Unito app, 2 integration tools, and asked themselves which one is right for them.
In this blog post, we'll take a deep dive and discuss Unito app vs. Exalate, comparing their features, pricing, user experience, etc. It'll help you make an informed decision. Whether you're a small startup like Happy Co. or a large enterprise, we've got you covered.
So, grab a cup of coffee, sit back, and read on to find which integration solution is actually the best fit for your company!
Jump to the section of your choice:
Get Familiar with Unito App and Exalate
Before we compare these tools, let's see what they were built for.
Unito
Unito is a no-code two-way workflow automation platform that enables teams to stay in sync with the tools they already use. So, a work item in one application is synced with another item in a different application.

For instance, a task in Asana becomes a ticket in Zendesk, with the relevant details passed between both tools via an automated, real-time sync.
Exalate
Exalate allows you to connect your tools and manage your work by setting up a customizable bi-directional sync. So, an issue in Jira can be triggered to Azure DevOps as a work item with any or all the information reflected and synced in real-time within each application.
It comes with a no-code builder but also allows you to enhance your sync with the help of scripts.
Features are what make these tools unique and appealing to a broader audience. So let's get started by comparing their key features.
Unito App vs. Exalate: Compare the Key Features
Getting a better understanding of the features both the Unito app and Exalate offer is an important milestone for companies like Happy Co. to choose the right one.
Scripts or Flows
Exalate provides Groovy-based scripts that are used to fine-tune the sync behavior to a granular level between 2 instances of a platform, like Jira, ServiceNow, Zendesk, etc.
These scripts allow users to add custom logic as well as define how data is mapped, transformed, and synchronized between the instances.
Overall, Exalate scripts provide a powerful way for users to customize and automate their synchronization behavior and tailor it to their specific needs.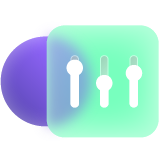 In Unito, flows are the fundamental building blocks used to synchronize data between different work management systems like Trello, Asana, Jira, GitHub, etc. A flow is a set of rules that dictate how data is transferred between 2 or more systems. They define which data is synced, how often it is synced, and how it is mapped between the different systems.
Flows are a powerful way for users in Unito to automate the workflows and save time by avoiding manual copy-pasting of information.
Integration Breadth or Depth
When considering integration solutions, it is often the case that users are stuck between the breadth or the depth the tools offer.
Breadth, in a way, is an easy decision since it's all black and white. If a particular application is not supported, you must go with the other option.
Integrations Supported
As such, Exalate supports the following platforms:
Azure DevOps
GitHub
Jira (Cloud and on-premise)
Jira Work Management
Jira Service Management
Salesforce
ServiceNow
Zendesk
Docker deployments for multiple platforms
Note: You can also get notified of upcoming integrations for your favorite tool.
Unito supports 50 integrations. A few of them are:
Airtable
Asana
Azure DevOps
Basecamp
Bitbucket
ClickUp
GitHub and GitLab
Google Calendar, Sheets, and Contacts
Wrike
HubSpot
Jira and Jira Service Management
Miro
Salesforce
Zendesk
Trello
…
Note: You can also submit a request for an integration with Unito.
The depth of an integration refers to the extent to which 2 or more software systems are interconnected and can exchange data and functionality seamlessly.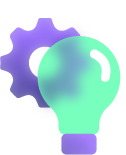 It can also involve interacting with the underlying APIs of the platform.
Coverage Scope
Exalate scripts help achieve deeper integration between multiple instances. These scripts allow you to control every detail of your synchronization. You have the freedom to adjust and tweak your sync behavior to meet your specific business requirements.
Exalate allows you to:
In the Unito app, flows are capable of handling a variety of use cases but are limited to what has been implemented through its UI. It can affect your synchronization mapping requirements because you can only use the defaults.
With Unito:
You can't sync some fields bi-directionally.
Attachment sync depends on the plan you fall under. They are either streamed live within the respective application or are provided as a link.
Triggers are limited to what is offered within the interface.
Connecting or reconnecting existing entities in bulk isn't supported.
There is a limit on advanced mappings, for instance, for statuses and entity types.
Ease-of-Use or Just Right
Exalate provides a script editor that allows users to create, write, and test their scripts directly within the Exalate application. Sure, people with technical backgrounds can work seamlessly with scripts, but with practice, even non-technical individuals can get around them. If not, Exalate provides a no-code builder to implement simple synchronization use cases.

It provides 3 modes to make it "just right" for all kinds of users: the Basic mode, the Visual mode, and the Script mode.
Unito app, a no-code solution, makes setting up the Unito flows through a single drag-and-drop interface easy. It is simple and fast to set up and get started with. It has an intuitive interface that guides you through the synchronization process.
It also provides a range of pre-built templates and customization options. That makes it easy to set up the desired mapping between fields or triggers without the need to write any code.
Decentralized or Centralized Integration
Exalate enables decentralized integration between different applications. So it doesn't rely on a central authority or a single point of control to set up and maintain the integration.
It helps each integrating system or application retain control over its own data, synchronization rules, and functions. This approach allows for greater flexibility, scalability, and resilience, as systems are loosely coupled and operate independently without disrupting the integration setup.
Unito, on the other hand, provides a centralized interface that helps set up flows to decide the rules for your synchronization and triggers to automate the workflow. Every time there is a change in the sync rules or information flow conditions, a change in the central interface is required. It creates a dependency on the centralized application resulting in a single point of failure.

Decentralized platforms like Exalate and centralized ones like Unito both offer unique ways to connect and synchronize data between applications. While Exalate allows admins on both sides to adjust sync rules independently, Unito restricts this ability to only the user who created the flow.
Integrated Retry Mechanism or Manual Intervention
Exalate offers an integrated retry mechanism that helps ensure data synchronization between different systems is successful. These apply even when there are temporary interruptions or errors in the network.
It achieves this with incoming and outgoing sync queues that help restore the sync and apply changes from the point of interruption without any human intervention.
There are many potential reasons why a synchronization might fail, and therefore the whole process is asynchronous, using queues to go through every step of a sync transaction.
For Unito, this is not true since you need a manual page refresh or to clear the cache in case of common transient sync errors or downtimes.
Synchronization or Automation
Synchronization or automation has always been a debatable issue.
And there is no simple answer to this. It all depends on what you want to achieve by integrating your platforms.
Let's review this in the context of Unito App and Exalate.

Flow-based integration solutions, like Unito, are optimally set up for automation. They can be used for simple, one-off tasks such as triggering an action in one system based on an event in another system.
Synchronization is designed with a different purpose. It requires a more customizable and robust approach that involves mapping and transforming data with different data types and structures at the architectural level.
Exalate's scripting engine handles such complexities with scalable and distributed architecture.
Additionally, flow-based solutions may not be able to handle large volumes of data, typically involved in a synchronization process.
So if automation is what you are looking for, Unito is the obvious choice. For ongoing bi-directional synchronization tasks, Exalate should be your top pick.
There are other considerations while exploring integration solutions. We'll discuss them in the upcoming sections.
Explore the Security of the 2 Apps
Security is a critical aspect of integration solutions. Without proper security measures, systems can be vulnerable to cyber-attacks and other security threats.
Data Residency, Security, and Privacy
Exalate ensures security in the following ways:
It uses 2 hosting providers: Google Cloud-based in Belgium and rsync.net in Zurich.
It uses JWT-based tokens to sign every message between the instances.
Data is encrypted in transit and at rest.
It uses encrypted (HTTPS) traffic between the Exalate node and the instance with properly defined certificates.
It relies on a single-tenant architecture such that each Exalate instance and its corresponding environment supports only one application. So process space, file system, and network are not shared between applications.
Distributed integration (peer-to-peer connectivity) to increase security and reduce coupling and dependencies.
It has a dedicated security team that conducts regular vulnerability checks and penetration tests. Any security breach is promptly escalated to all stakeholders.
It logs every data exchange for audit purposes.
It is also a participant in the Bug Bounty program.
It uses OAuth2 or token-based authentication mechanisms wherever applicable.
You can check out more details in the Exalate Security Whitepaper.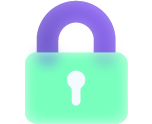 Unito has the following security measures in place:
It is hosted on Amazon Web Services (AWS) data centers located in the USA.
It uses Transit Level Security (TLS) version 1.2 to encrypt data in transit. Data at rest is encrypted with AES 256 algorithms.
It has a dedicated team for cyber security events and threats. There are on-call engineers to escalate prompt reactions to security events.
It uses checksums at both integrating ends to ensure data integrity.
It allows access to application APIs from a fixed set of identifiable IP addresses.
It performs an external penetration test once every year.
It allows OAuth2 or self-administered email and password for authentication.
You can check more details about Unito's security measures if you like.
Certifications and Compliances
Unito is SOC2 Type 2 certified. It complies with PCI DSS requirements.
Exalate is in the final stages of acquiring the ISO 27001 certification. It is GDPR compliant.
In the upcoming section, we'll be diving into the exciting world of use cases these integration solutions support.
Unito and Exalate: Discover the Use Cases
From improving customer experience to simplifying backend operations, these tools have a variety of industries they can cater to.
Exalate Use Cases
Exalate essentially supports custom-made integrations of any nature because of its scripting capabilities.
However, we'll outline the use cases under the following categories.
Intra-company and Cross-company
Exalate provides a no-code drag-and-drop interface (Basic or Visual mode) that is perfect for implementing integrations across multiple teams or departments within a single company (intra-company).

But its real strength lies in the ability to handle integrations across a network of companies (cross-company) via the Script mode that supports decentralized integration. Since security is paramount for multiple companies connected via integration, the decentralized control it offers helps alleviate any security concerns.
Some Common Use Cases
Escalation: When a team wants to raise a bug, blocker, issue, or request with the responsible team without manual follow-ups. These teams can reside within a single company or be with a different company.
For instance:
The support team using Zendesk wants to escalate tickets to the development team using Jira without following up via Slack or emails. The development team can either be within the same company or it can be an outsourced service provider residing in a completely different company.
Customer success executives usually have useful insights into customer needs and issues. So these teams can raise customer issues to be taken up by the product team and prioritized in the product roadmap.
Every so often employees need to raise requests for new software, apply for leave or other HR-related issues, or simply have creative requests. The requests must be escalated automatically to the required department without any manual follow-ups.
Project Collaboration: When teams aim to collaborate on shared projects to promote transparency and streamline processes.
For instance:
Orchestrating workflows by connecting the project management working in Jira, the dev team working in GitHub, and the customer support team working in ServiceNow.
Order procurement process: Where order receipts are generated automatically in one system, like ServiceNow, to be reflected with the correct financial and inventory requirements for the operations team working in Jira.
Supply chain management process: Aligning multiple service vendors or suppliers using disparate applications through automatic, real-time information exchange. Doing so will help businesses meet their timelines, streamline the supply-distribution chain, and not lose profit.
Information Consolidation: When teams want to consolidate information within multiple platforms for better visibility for the top-management and efficient decision-making.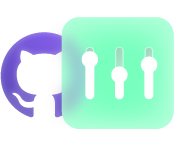 For instance, developers often use open-source software applications like GitHub. However, clear visibility of the pull requests, issue statuses, and blockers to the project management team will enable them to reprioritize the backlog or align issues for releases or sprints.
There is also a need for business-critical information residing within different systems to be consolidated and visible to the right stakeholders in a merger and acquisition (M&A) setup.
Service Management: When teams want to excel in service delivery and customer experience. In turn, achieving faster resolution of incidents or tickets by orchestrating service management workflows end-to-end.
Service integration and management is an urgent need for today's businesses. Services exist to be delivered in a variety of different domains like manufacturing, retail, healthcare, finance, etc.
Such multiple service providers, if integrated in the correct manner, can help streamline collaboration and reduce manual errors. For instance, handling customer incidents raised in SaaS applications in a timely manner according to the stipulated SLA must involve an automated integration process.
Unito App Use Cases
We will decode Unito use cases in the same manner as Exalate in this section.
Connecting Development and Other Teams: Software developers often use Jira due to its agile methodology for tracking issues. The development team needs to communicate Jira updates to external stakeholders or other teams.
Creating a Single Source of Truth: Consolidating information from multiple tools into a single view.
For instance, fetching tasks from three Asana projects into a single Trello board. All essential information is captured between the tools and kept in sync.
Seamless Collaboration: Allowing different departments to collaborate seamlessly with one another. For instance, coordinating a new feature release with the dev team working in Jira, the marketing team working in Trello, and the project managers having an overview in Asana.
One-Way or Two-Way Automation: Automating processes, status updates, and other fields across multiple instances helps overcome manual copy-pasting between systems. It also reduces human error and increases team productivity.
Now that we have discussed a few important use cases for Exalate and Unito, the team at Happy Co. wants to know whether the integration tools can align with their budget and requirements.
Let's dig into the pricing and licensing and help them out.
Unito vs. Exalate: Pricing and Licensing
Unito's pricing plans are based on how many items you want to sync and the desired feature sets, like the number of active flows.
There are 3 plans Unito offers:
Team plan: If you consider 1000 items under sync, the cost will be $106/ month.
Company plan: If you consider 6000 items under sync, the cost will be $674/ month.
Enterprise plan: It's a custom plan for which you must contact the Unito team.

The time taken by Unito to detect what changes to apply to synced items depends on your plan:
Personal Plan: takes 15 mins.
Team plan: takes 5 mins.
Company and Enterprise plans: live sync.
Unito offers a 14-day free trial with 500 items to sync.
Exalate has a 30-day free trial with its full functionality at your disposal. So you get unlimited two-way or one-way syncs, custom mappings, and all 3 modes (wherever applicable) with the free trial.
Note: Since Exalate has a distributed architecture, you must buy licenses for both the platforms you want to connect.
Exalate has a Free plan that supports the Basic mode and has out-of-the-box, pre-made configurations for simple synchronization scenarios. You can sync up to 1000 new entities per month.
The Premium plan can be purchased after the free trial and is fully customizable, and includes all the feature sets.
Exalate pricing depends on the platform you want to set up the integration for.
For instance, Azure DevOps and Salesforce are priced at $335/ month, whereas the price for Jira depends on the user tier. You can check the Jira pricing on the Atlassian marketplace. It starts as low as $6/ month.
The final consideration is to see how Happy Co. will fare once they have purchased the solution.
How will the support, the documentation, and the community help them with their integration endeavor?
Ask for Support, Documentation, and Community
Unito app has an easy-to-set-up, no-code flow builder and quick onboarding.
The product's customer support depends on the plan, with email and in-app chat available for all plans.
For Company plans, they have a 60-min onboarding process. Other support features like a dedicated CSM, custom invoicing, and SLAs are only available to Enterprise plans.
Unito documentation is pretty straightforward, simple, easy to follow, and stable. However, they don't have dedicated community support.
Exalate offers 2 support options.
Standard support assists with installation issues, troubleshooting, and workarounds for sync issues. Premier support offers higher SLAs, a dedicated support engineer, configuration assistance, and much more.
You can also purchase cloud enhancements for any of your Exalate nodes on top of the premier support. It offers three-fold infrastructure on Exalate cloud, proactive monitoring, and alerting, enhanced resource profiles, etc.
Exalate documentation is elaborate and extensive, with numerous script examples to help you get started.
In addition to this, it also has a strong community presence to answer any questions (even configuration ones) you may have.
Final Thoughts
Happy Co. and you have been on an interesting journey knowing what these tools bring to the table.
Here's an overview of what we have gathered so far.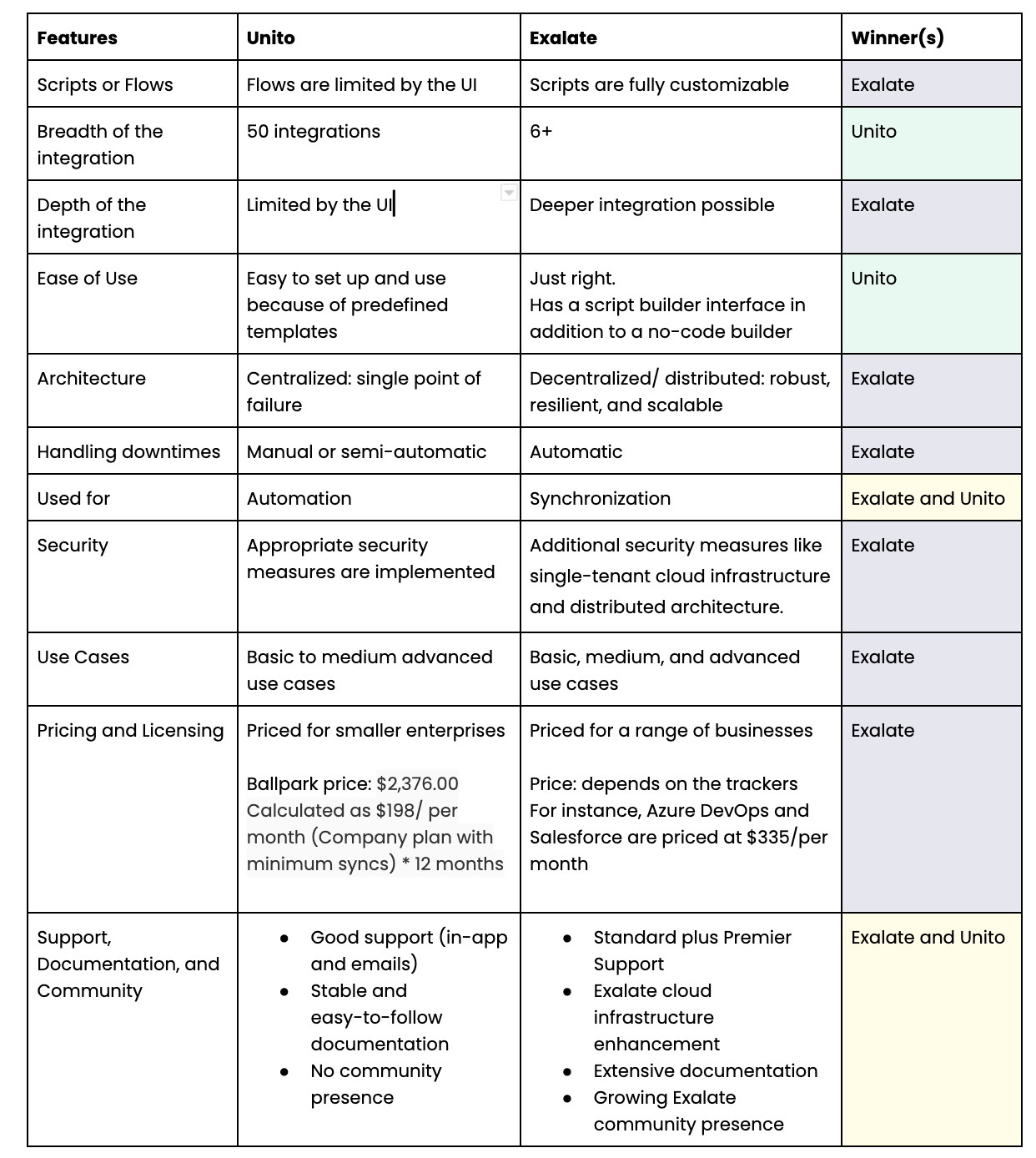 Conclusion
And there you have it! We've taken a deep dive into the world of integration tools and compared the features, pricing, security, etc of 2 popular solutions: Unito app vs. Exalate.
From startups like Happy Co. to large enterprises, choosing the right integration solution helps streamline workflows and team collaborations.
We hope this comparison has given you valuable insights and helped you make an informed decision. So what are you waiting for? Start integrating now.
Recommended Reads: