Companies that use different work management systems need to find ways of integrating data smoothly without exposing their system infrastructure to security risks. That's why integration solutions are gaining more popularity in the modern workplace.
But when it comes to choosing an integration solution for your company, you need to consider key factors like security, user-friendliness, and overall performance.
In this guide, we'll compare Exalate and Backbone Issue Sync (by K15t) because they have similar backgrounds. These 2 IaaS solutions will go head-to-head in order to determine which one provides the best value for money.
Jump to:
Backbone Issue Sync vs. Exalate: A Tale of 2 Integration Solutions
K15t's Backbone Issue Sync for Jira (Backbone for short) is an integration solution that enables users to synchronize data on Jira. Backbone supports integration between Jira Cloud, Jira Server, and Jira Data Center. As an exclusive Jira sync tool, this solution hosts its core functionalities on the Atlassian infrastructure.
Exalate is an integration solution that enables bi-directional synchronization between work management systems such as Jira, Salesforce, ServiceNow, and Zendesk. This IaaS solution comes with a no-code interface for simple syncs, as well as a code-based scripting engine for advanced use cases.
Both integration solutions started as synchronization tools for Jira, practically within the same time bracket.

But since then, K15t's Backbone Issue Sync for Jira has remained an integration solution for Jira alone; it doesn't support integration with other non-Jira platforms. Within that same period, Exalate has excelled beyond Jira to Jira integration and is now rubbing shoulders with other premium IaaS providers that offer multi-platform support.
Backbone vs. Exalate: Comparing Key Features and Attributes
Now that you know the backstory of both IaaS solutions, time to compare their key features in detail.
Security
Backbone uses standard encryptions and firewalls to protect user data from unauthorized access. To integrate projects in Jira, Backbone uses the official Jira REST API. After you set up the sync, Backbone will communicate with Jira via the encrypted channel provided by the Jira setup.
Backbone relies on Atlassian's security features as well as PGP (Pretty Good Privacy) encryption – a mix of symmetric and asymmetric algorithms – for both file and email protocols. The algorithms are 3000-bit RSA and 128-bit AES.
Exalate verifies users with the help of JWT tokens and OAuth. It also uses a single-tenant architecture that addresses incidents with the help of advanced endpoint detection and response (EDR). This architecture keeps your environment separate from other tenants.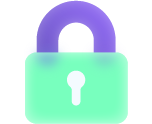 Exalate also has a dedicated security team that conducts regular evaluations and penetration testing. They are also participants in the Bug Bounty program.
All things considered, Exalate is more secure than Backbone.
Data Residency and Privacy
As a cloud-fortified integration, Backbone abides by Atlassian's data residency laws. Likewise, Exalate Cloud falls within the auspices of Google because it relies on the Google Cloud data center in Belgium. Exalate also stores backups in the Rsync.net offline data center in Switzerland.
In terms of privacy, both Backbone and Exalate do not have the right to store or process your data. According to Exalate's End User License Agreement, the company will not disclose your information to any third party without express permission from you–the original owner.
So, it is safe to say that both integration solutions value privacy and data residency laws.
Licensing and Certification
You need a valid Backbone license for each instance you're integrating with, whether the sync is unidirectional or bidirectional.
But there is a workaround. You can use the remote licensing option to install Backbone on only one Jira instance and synchronize with other instances.
Here is a complete list of all Backbone licensing options:
Atlassian Marketplace License: Cloud to Cloud
Atlassian Marketplace License: Data Center to Data Center/Cloud
Remote License
Behind Firewall (Email)
Behind Firewall (File)
Similarly, every Exalate instance requires a valid license on both ends to work. While configuring your console, your license key will be automatically validated for your instance.
Here are Exalate's licensing options:
Evaluation license (30 days full access and 1000 twin issue pairs)
Free plan license (pre-built basic configuration for 1000 issue pairs per month)
Paid license (Sync any data available via API with no volume limitations)
Both solutions are not yet ISO 27001-certified. However, Exalate is on the final lap of acquiring ISO 27001 Certification. And since Exalate is based in Belgium, the solution is GDPR-compliant.
User-friendliness and Customizability
Backbone has an intuitive no-code UI that blends seamlessly with Jira. You can use this tool to customize your syncs to specific needs by tweaking the settings and selecting the issues or fields to map.

Exalate has 3 different modes: pre-set (Basic mode), no-code (Visual mode), and code-based (Script Mode). This variety makes Exalate a perfect fit for every user, regardless of technical expertise.
And most importantly, the interface is easy to use and maintains a consistent look across all platforms. You can also customize outgoing and incoming syncs using Exalate's Groovy-based scripting engine.
Coverage Scope
Backbone sends data via HTTP(S), files, and email. You can use this tool to sync sprints and versions. This integration tool also allows you to limit the sync using custom JQL (Jira Query Language). Other things you can sync include attachments, epic links, issue types, resolutions, and confluence pages.
However, the drawback with Backbone is that you cannot sync statuses between next-gen and original boards. Since you have no control over what is being mapped, you won't be able to opt out of sending some data over to the other instance. This limitation makes Backbone a less favorable tool for cross-company integrations.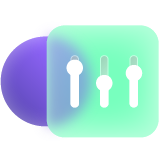 That's why Exalate takes the cake as the perfect choice for intra-company and cross-company integrations. The Exalate Console allows you to configure incoming and outgoing syncs using Groovy expressions to specify what should go over and what to receive from both sides.
This option works perfectly for inter-company syncs because both parties retain independent control over their respective instances. You can also set triggers to automate the sync–or use the Bulk Exalate option to sync multiple issues at once.
Both Exalate and Backbone support bi-directional syncs, which means you can transfer data in both directions, regardless of the platform.
Pricing
As discussed earlier, Backbone Issue Sync has 2 main licensing models:
Atlassian Marketplace licensing (installation on both ends).
Remote licensing (installation on one end and manual configuration).
The billing plan for Backbone centers on the maximum number of users per instance. For example, if you have 50 users in a single instance, you'll need to pay the price for 50 users.
Here are the sample pricing options:
50 users (no remote license) – $500 annually ($50 monthly)
100 users (no remote license) – $1000 annually ($100 monthly)
2000 users (no remote license) – $5925 annually ($592.5 monthly)
Exalate's free plan gives you up to 1000 new monthly issue pairs. How does this work? Whenever you create an issue on one side, a replica or twin is automatically created on the remote side. This process removes the redundancy of having to create these pairs manually.

You could also pay for the Premium plan, depending on the platform you are working with.
For instance, Exalate for Jira costs $6 per month. The package includes the ability to sync fields from issues and sprints. You also get access to Basic, Visual, and Script modes. You can get the full pricing range here.
Customer Support
Backbone does not provide 24/7 customer support. The support agents work only from 9 am to 5 pm GMT+1, from Monday to Friday. You can always submit a support request via their portal and await a response.
Exalate provides better support to all customers, with 15 hours of free assistance. Under the new service level agreement, the premium service gets you onboarding calls, solution assistance, bi-weekly syncs, and other services, which are available 24/7.
Versatility (Supported Platforms)
Backbone is only compatible with Jira products such as:
Jira Service Management
Jira Data Center
Jira Cloud
Jira Server
Exalate supports the following platforms:
Jira (Cloud, Server, Datacenter, Service Management)
Zendesk
HP ALM
Salesforce
GitHub
ServiceNow
Azure DevOps
You can also deploy Exalate on Docker for multiple environments. Integration with other services like Monday.com, Asana, Trello, Azure DevOps on-prem, and Gitlad is also in the works.
Since Exalate integrates with more platforms, it is the perfect solution for companies working with different work management systems simultaneously.
Error Handling
Backbone Issue Sync provides good troubleshooting and error handling. When something goes wrong with the sync, you will receive an error message with links to the doc pages containing the solution to known issues.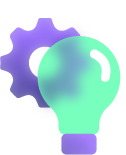 When writing code with the Exalate Console, you will receive error notification balloons pointing out the specific line in which it occurred. This makes it easier to debug and fix your custom code faster in case one misspelled variable is ruining your coffee break.
With Exalate's robust Sync Queue mechanism, you can also keep an eye on events within the sync in order to debug the code easily.
Documentation and Community
Backbone has a comprehensive documentation page that details everything you need to know about the product. From sample use cases to How-tos, you can find answers to virtually any problem on the Backbone documentation page.
Similarly, Exalate has a detailed documentation page that addresses several potential issues. First-time users can also gather more information from the Getting Started guide.
If you want to learn more about Exalate, you can watch video tutorials at the Exalate Academy. The product's website and dedicated community also have a vast repository of case studies and use cases addressing various synchronization scenarios.
Backbone Issue Sync or Exalate? The Final Scorecard
After comparing both platforms, let's aggregate the findings into a scorecard: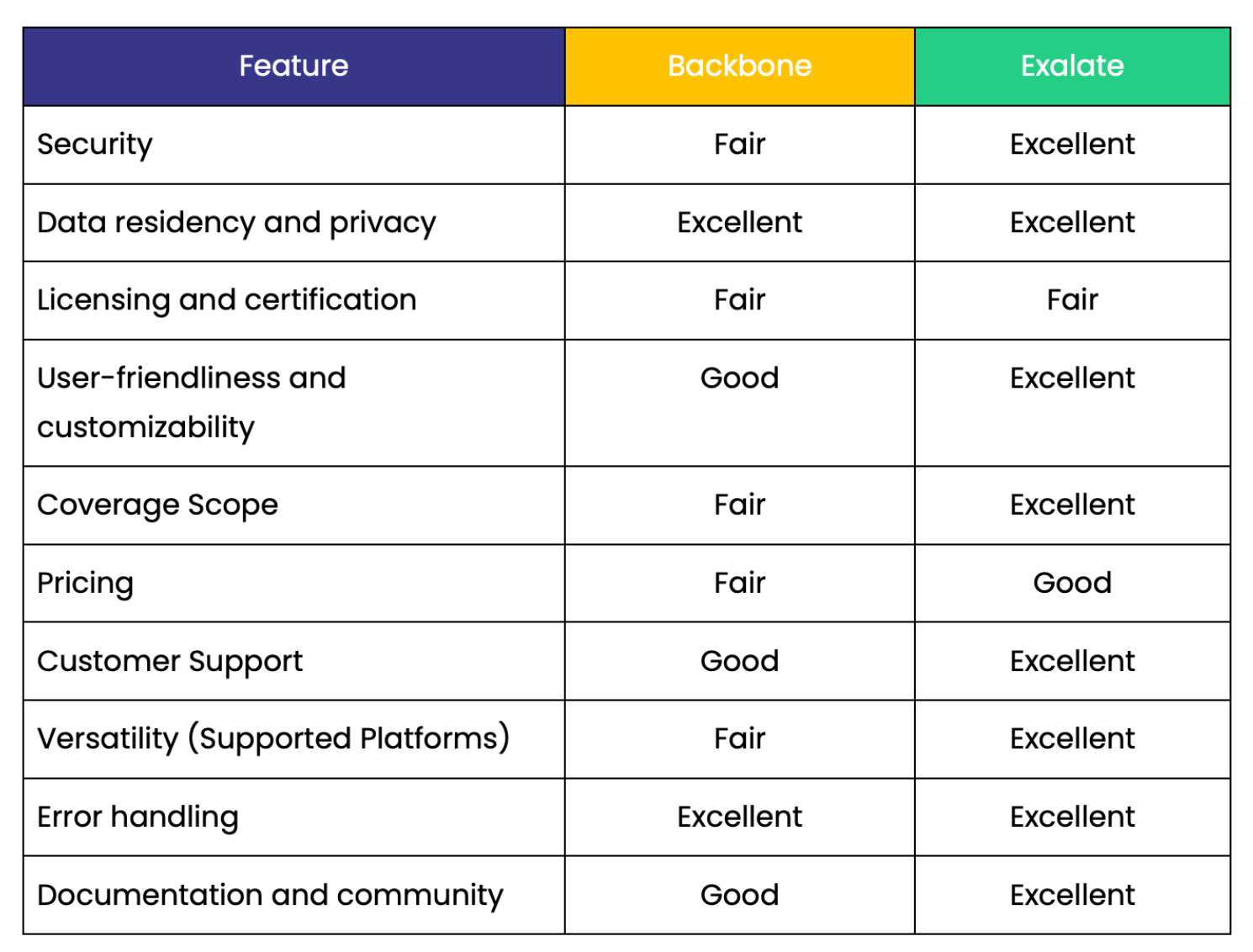 In many years of providing integration solutions for companies, the gap between Exalate and Backbone has widened into a chasm.
As it stands, Exalate is clearly the more versatile product, making it a perfect solution for cross-company syncs. Even though Backbone equals Exalate in user-friendliness, it is no match for Exalate in terms of customization and security features.
Conclusion
Before choosing any integration solution, always check the compatibility with your work management systems and specific use case, bearing in mind the possibility of future changes to requirements. You should also evaluate how the solution handles data privacy and security. And most importantly, always choose integration solutions that are easy to use and guarantee top-notch performance.
Recommended Reads: