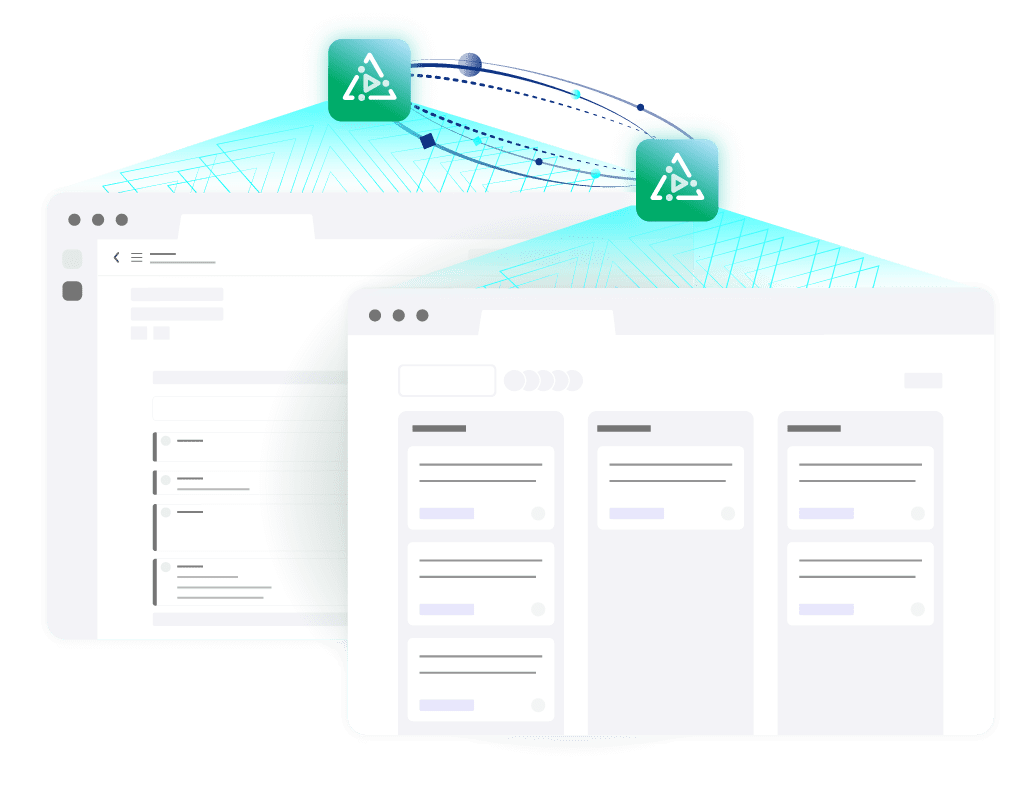 INTEGRATE WITH EXALATE
Do your clients bombard you with integration questions? Are you torn between various ways to set up a software integration? 
Join the Exalate partner program! We'll get you up to speed in no time. 
You will be able to help your clients with pre-sales, implementation, license management, and product maintenance. 
Why join?
Implementing an integration is never simple. It needs to be done by an expert even if you are using a complete integration solution off the shelf.
Exalate is the leading cross-company integration solution. It's a very powerful tool with a built-in scripting engine that provides you with the utmost flexibility and of course, room for mistakes. That's especially beneficial for users who are not yet sure or want to play around with the solution to see if it's the right one for them.
That is why we advise our customers to choose a SaaS partner in our directory and build the integration right. From the very first attempt. 
With an integration solution, your clients will save up to 20% of the time lost in sync meetings, endless email threads, and finding the right person. 
And you'll generate extra revenue from license management and professional services.
CO-MARKETING
Together, let's create a blog post, a webinar, a case study, or a podcast episode!
We'll use those to promote your services to our customers and get more leads into your pipeline.
EXALATE NETWORK
Get a free partner license and start your Exalate Network. Connect with your clients, show them how fast and simple remote collaboration can be.
With Exalate's  decentralized integration, cross-company integration is now easier than ever.
REVENUE
Convert your sync partners into customers.

They will generate new leads for you by growing their network. Then...
Collect your consultancy fee and revenue share often license sales.